2 quality lines to choose from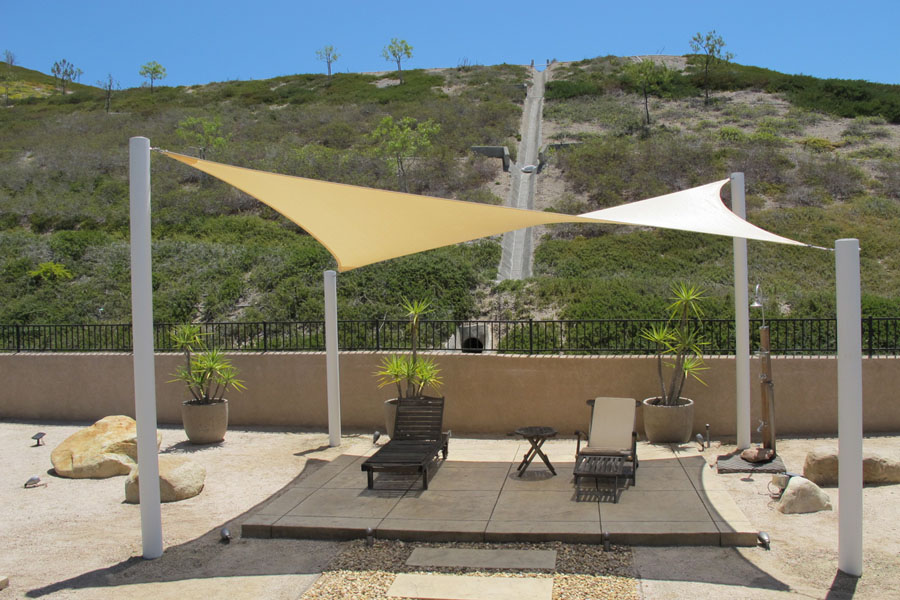 Free Shipping on all orders over $39
Our Exclusive line of Made to Order Standard Sizes Shade SAILS These sails are not available in Chain stores. We do not sell them through Amazon, Home Depot or Overstock.com. Those are not our sails.  If you want the real thing you are at the right place. Note the photos from our competitors. Look out for the limp, wrinkled, baggy shape. Then look at our photos. Our sails are made to be put under tension and are true tensioned fabric structures. Not a tarp. Ours are made with the best materials using the right patterns to give equal tension under loads. Over 200 colors shapes and size combinations! The largest selection in the world! 2 Quality ranges to choose from… choose below.
Click here to see a comparison chart of our 2 Standard Size Shade Sail lines…
Our Standard for over 16 years! "Premium Quality" Made to Order with 320gm/sqm weight cloth.  Higher Quality fabric and construction with 2 rows of locking stitch.   Sewn with UV resistant Solar Fix thread.  168 combinations of color and sizes.  A high-quality Shade Sail for those who want a more durable product or a wider color choice. Webbing-reinforced edges with uv-resistant double lockstitch and doubly reinforced corners ensure a long lifespan. Made to order in New Zealand from stock patterns and shipped directly to you via express mail.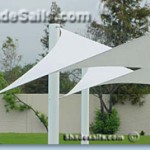 The strongest Shade Sails on the market. Made to order in New Zealand from standard size patterns using the same fabric and quality of construction as our custom Shade Sails. Constructed using extra-wide, seamless, premium-quality fabric with heavy-duty webbing-reinforced edges and corners and double UV-resistant lockstitch.