List of Installers (see below)
Below is a list of contractors who have experience installing Shade Sails.  The listed installers are  independent of ShadeSails.com LLC.  They are not subcontractors of ShadeSails.com LLC.  They have received no formal training in design or installation of Shade Sails.  We have listed these installers as a courtesy only and do not warrant their work.
California, Southern
Orange County, Los Angeles County South & East of LAX, Inland Empire & San Diego County
Please contact:
Mike Rudar
OC Shade Sails
7831 15th Street
Westminster, CA 92683
714.379.0011
mike@ocshadesails.com
They have done many beautiful Shade Sails installations and I am sure they can do a stunning design for you. They are licensed, bonded and insured.
North of LAX from Los Angeles to Santa Barbara. From Pasadena West to the coast.
Mike Tenenbaum
Mike@PerfectShadeSails.com
Chatsworth CA 91311
office: 818-993-1128
cell: 818-259-7012
Visit Mike's web site at: www.PerfectShadeSails.com and see photos and plans of many of Mike's local custom Shade Sail installations. Services include consultation, design, fabrication and installation of custom Shade Sails and attachment hardware.
Mike has done many beautiful Shade Sail installations and I am sure he can do a stunning design for you. He is licensed and insured for residential and commercial work.
California, Northern
Pleasanton
Dan Berger
Land Plan
P.O. Box 58
Pleasanton, CA 94566
925-846-1989
Dan@landplanlandscaping.com
Iowa
Woodland Fair Construction Company
Division: Shade Sails of Iowa LLC
3505 se miehe dr.
Grimes, Ia 50111
Contact: Brad Barton 515-333-9730 || bradshadesails@gmail.com
Contact: Sam Pieczynski 515-669-7135
New York
Wm J Mills & Co
74100 West Front St. P.O. Box 2126
Greenport, NY 11944
631-477-1500
www.millscanvas.com
suzanne@millscanvas.com
Texas
Georgetown
T.A. Todd Construction Inc.
Tim Todd
705 W. Esparada Dr.
Georgetown, TX 78628
tim@tatoddconstruction.com
C: 512-848-7334 | O: 512-930-5188 | F: 512-930-5187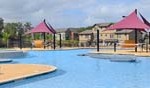 No one in your area?  Click here for more information on "How to Find a Contractor".
Most often, we find Landscape contractors to be the best starting point. Try to find someone who is not afraid of new things and can follow instructions. Refer them to our web site and see if they get excited!
Shade Sails LLC makes no warranty as to the qualifications of the Installers listed. The contractors listed have purchased shade sails from us and have asked to be listed as installers.