Color Options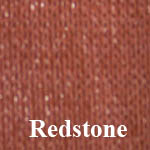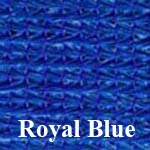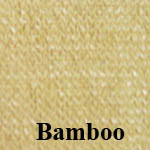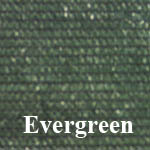 Shade factor for different colors:
AVERAGE WEIGHT

COLORS

SHADE FACTOR

280GSM

EVERGREEN

90%

280GSM

ROYAL BLUE

86%

280GSM

BAMBOO

83%

280GSM

REDSTONE

85%

280GSM

CREAM

82%
Purchase Fabric Samples:
FABRIC AVAILABLE IN 3X50M/ROLLS (see www.shadesales.com)
UV STABILIZED AND GUARANTEE 5 YEARS ON FABRIC
Our Stock (not drop shipped) and Usually Ships Out Next Business Day By UPS Ground.
We have over 17 years experience working with Shade Sails.  Our sails are often copied but never matched.  Don't be fooled by knock offs at the chain stores.
10 shapes & 5 colors to choose.
Stated size is a nominal measurement from corner ring to corner ring under tension.
These soaring graceful tensioned fabric shade membranes can be floated over entryways, patios, parking, eating, or play areas.  Fabricated of the highest quality materials.  They can be attached to existing structures or to their own posts or columns.
Sewn into the edges is reinforcement webbing.  At each corner is a stainless steel ring to attach to. This ring is welded shut and is superior to other brands.  Also, Superior is the fact that Eclipse Shade Sails orient their seams to be less noticeable, instead of down the middle as seen in other brands.
The cloth is a heavy duty 280gm/sqm High Density Polyethylene knit that is extremely strong and lasts for years in direct sun.
Gentle curves in the edges transmits tension to the panel.
Pulled tight and attached to something strong enough, they can withstand most weather season after season.(Not recommended for snow loads) Posts and attachment hardware not included.
Please check with your local building authorities regarding applicable building codes in your area.
Hardware—Fixing/Tensioning  click here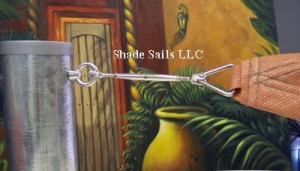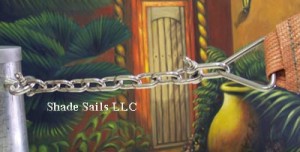 Why our Shade Sails are the best?
To achieve that taut tensile fabric look, you need to start out with a sail that is properly made and installed correctly. Don't be fooled by catalog sails that hang limp. These Shade Sails are of our own manufacture and are not available anywhere else. Also, look at the hardware "they" offer, then look at ours. Our hardware is intended for tension loads and are load rated. Their's are intended for a picnic. We have pull tested our sails at over a ton of force. Combined with our "load rated" hardware the systems we offer are designed to give you a trouble free installation. These are serious tensioned fabric structures not a picnic tarp!!  (Shade Sails LLC is the exclusive importer of Skyclipse Shade Sails in the USA)
Over 14 Years of Experience making Shade Sails..
Our Sails use 280gsm Commercial Quality HDPE Fabric with added UV blockers.
Stronger Stainless Steel Corner Rings.
Reinforced perimeters with Polyester webbing. No additional cable needed. Lays flat and doesn't chafe like cable.
Sewn with UV resistant HDPE thread.